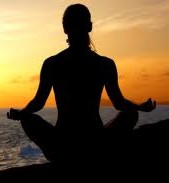 Wisdom prints three regional bi-monthly print editions in the northeast - New England, NYC/Tri-State and PA/NJ
- plus the web!
Yoga Teacher Training Programs:
List your upcoming Yoga Teacher Training program. Choose either the Complete Package or the Listing Only Package
COMPLETE PACKAGE:
Your Yoga Teacher Training listing is FREE with the purchase a minimum 1/4 page display ad
1 edition: $265 full color
2 editions: $503.50 color
3 editions: $755.25 color.
LISTING ONLY PACKAGE
1 edition: $90
2 editions" $180
3 editions: $250
To order your Yoga Teacher Training listing, copy the listing form into an email to
Marsen3157@aol.com
Use the Copy & Paste form below and complete it to create your email
Copy & Paste LISTING FORM
for Yoga Teacher Training
Name of Program:

Program Begins:

Length of Program:

Pre-Requisites:

Application Deadline:

Tuition:

Contact Person:

Name of Yoga Center:

Street Address:

Town/City, State, Zip Code:

Phone:

Email:

Website:

Program Description

(100 words maximum.
Additional words are $1 each):
Please indicate edition(s)
New England

New York/TriState

PA/NJ
.